Profile Makeover: Optimizing your LinkedIn Profile to Attract the Right Opportunities!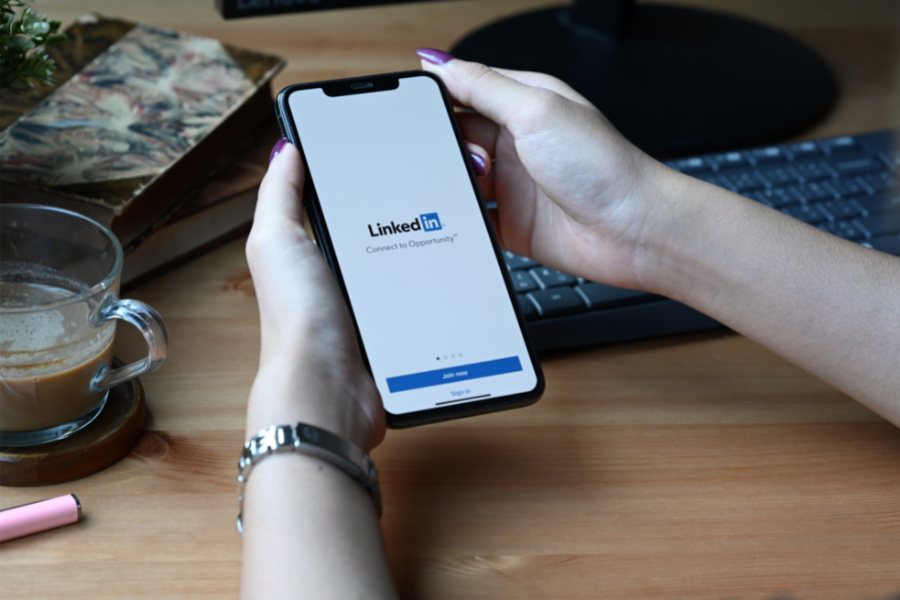 Are you tired of getting LinkedIn messages offering opportunities that aren't relevant to you? Do you feel it is time to update your profile, but don't know where to begin? Then you should read this blog post, which summarizes the key takeaways of our latest community event we hosted together with Margo Nichol Steiner, Digital Marketing Consultant at Hutter Consult.
Read the article to learn the ins and outs of optimizing your personal LinkedIn profile to attract the right opportunities as well as stand out in a crowded field. You'll learn details about how the algorithm works and all the features you can take advantage of to market yourself effectively and get found by LinkedIn Recruiters.
First, let's take a look at your personal LinkedIn profile and start with the top part of your profile.
Your Profile Image
First thing: make sure that you have a good profile image - as this is your first impression. What does it mean? It should be 1:1 and have good cropping. Your picture is the first impression, and when someone meets you in person, it is the first thing they see. Make sure the quality of the picture is good. You should dress as if you are going to work so people know what to expect. So, for example, if you are a casual person and wear jeans and a shirt every day, just take a picture in jeans. The outfit should show who you are as a person so that the expectations match the rest. If you want to test your profile picture for feedback, you can use Photofeeler.
Background Image
Using the LinkedIn template/standard header image, don't make you stand out. Rather, use something personal that you like or a quote. If you're a developer but like to snowboard, you can make it a background image. In general, the background image can be a little more personal and doesn't have to be 100 percent business related. If you have personal branding (such as a freelance website or a personal business website), you can definitely incorporate it into the banner to make it all look good together. Make sure your header looks good on mobile, too, so make sure the text isn't too small and check the font size. Check out Canva, to create your personalized background image.
Intro
Below your banner and profile picture is the intro section. Don't just use your job title for the headline (LinkedIn asks you to take the job title at the beginning, and many do). Rather, combine your personal skills and passions with your job title. Feel free to add emojis as well. This will set your profile apart from others. Also important: use keywords.
Let's take a look at this sample profile, we created. In the introduction, it says "Freelance full-stack software engineer." The keyword "freelancer" helps you get found because many recruiters use "freelancer" as a keyword or search term, so it's important to be as specific as possible.
So in this specific example, it's good that the person has specified various tools and skills they possess. Say you like to work for nonprofits or startups, or you're a traveler or snowboarder - these are all things you can add here.
Always remember, the more specific you are, the fewer irrelevant job offers you will receive.
But also try not to use too many keywords. The shorter, the better. Also important: make sure your location and contact details are up to date, and try to add a website (or profile link).
Try Listing That you are "Open to work"
You can choose to appear to:
All LinkedIn Members (adds a photo frame)

Recruiters only (people using LinkedIn Recruiter)
Allows you to list your preferred work, workplaces/job locations, start date and job types. It's a Great way for filtering out "unwanted" job offers!
About
The About section is your sales pitch and can be compared with a motivational letter. Don't repeat your CV here, and don't be afraid to be personal here. Try to answer the following questions: why do you do what you do? Why are you the right fit for them?
Use plenty of specific keywords and skills here! Don't be too broad – these will attract the right people. Make sure to break up the text/make it interesting. Emojis are ok!
Experience
All experience should include the skills you use and the value you've added in your previous jobs, such as developing a website for someone or helping a community increase its membership by 20%.
You can also use the "Media" tool in the "Experience" section, which not many people know about.
Include a blog post, a link to a presentation, or an app you developed.
Keep it short and sweet and better to the point (you can use the "About" section to write a more comprehensive text).
Tip: Only mention relevant experiences, meaning: Don't mention things, you don't want to focus in future (otherwise you'll get irrelevant leads)
Your job experience should include:
Skills

Added Value

Job Description

Links/Projects (Media)
Keep it short and sweet. Break the info up, so it's easy to digest. Only keep the most relevant content. For older positions, remove the extra details! Job positions only are fine.
Did you know?
You can add a "Career Break" to your Experience.
It's important to not have large breaks in your Experience section (unless there's a good reason. That's why you should add a Career Break.
Examples.: Relocation, parenting, gap year, etc.
If you have your own company or prefer short-term positions:
Create your own LinkedIn Company page

Link your website/portfolio if possible

Add your company to your "Experience" section and specify your various projects
This helps increase your credibility while keeping your profile clean/organized.
If you prefer longer-term freelance positions:
List each company under experience (similar to if you had a full-time position).

Under each company, specify the project and your role.
Watch out! This can get "messy" very quickly. You don't want too many different things listed under your Experience tab.
Skills
Skills are necessary for recruiters to find you. They can use skills, keywords and job titles
to find you. All skills should be relevant. Again, quality over quantity - fewer, more specific skills are better.
You should…
Get your skills endorsed! Ask your colleagues.

Take assessments when you can! This will display a Verified Skills badge (and makes you 30% more likely to be hired)!
Link your Skills
You can link your skills to your previous experience, education and more. If you have pre-existing skills, you can go in and add this info. Be careful! You don't want to add to much info here. Focus on your best and most important skills.
Licenses & Certifications
Recruiters can filter by this, so add certifications here so recruiters can find you. Always add industry certifications if possible!
This increases the credibility AND relevance of your profile.
Projects
Think of this as your portfolio.
Projects can be listed under the "Projects" section or also noted in the "Experience" section. This is your choice! Keep in mind – recruiters do not know/understand the job as you do. So keep it simple!
Featured
The "Featured" section is a great place to highlight your most important or current projects, links, blog posts etc. It should be always up-to-date and can be changed regularly.
The LinkedIn Algorithm
The Algorithm prioritizes two things:
(1) your personal connections
(2) relevant content
Let's start with your personal connections: Again, quality over quantity. These influence the algorithm and how you appear in search results. When you receive requests, always remember to consider why you should connect with this person: If it's not relevant at all, you shouldn't accept the request. Networking also plays a big role here: join Linkedin groups, follow relevant people and hashtags, and customize your invitations.
Equally important to the algorithm is your content. To determine your relevance (or what's relevant to you), the LinkedIn algorithm checks the following: Your profile, Hashtags you follow, pages you follow, your posts, and pages you follow. Everything is tracked by LinkedIn and influences your algorithm.
Improve your relevance by:
finding the right keyword

optimizing your profile keywords

increasing your engagement (comments, likes and shares)

Update your profile regularly
Tip: Check out your Profile Analytics to see who is interested in you, so you can check if the right people are looking after you and if you reach the right audience! This is a great way to gain insights and use them to optimize your profile.
How do you get found by LinkedIn Recruiters?
Usually recruiters use the LinkedIn Recruiter tool. This is pretty much an advanced search tool. They will focus on filtering/searching based on…
Profile Sections (Job Title, Skills, etc.)

Settings (Location, Open to Work, etc.)

Keywords
The tool prioritizes recommendations based on who's most available.
Users who are most likely to respond.

Users who've indicated they're open to new opportunities.

Users who've engaged with the brand on LinkedIn.
We hope this article helps you boost your profile and receive suitable job offers in the future!
If you are interested in joining the Expertlead Freelancer community, click here to learn more and apply to join.
Aug 2022 - 9 min read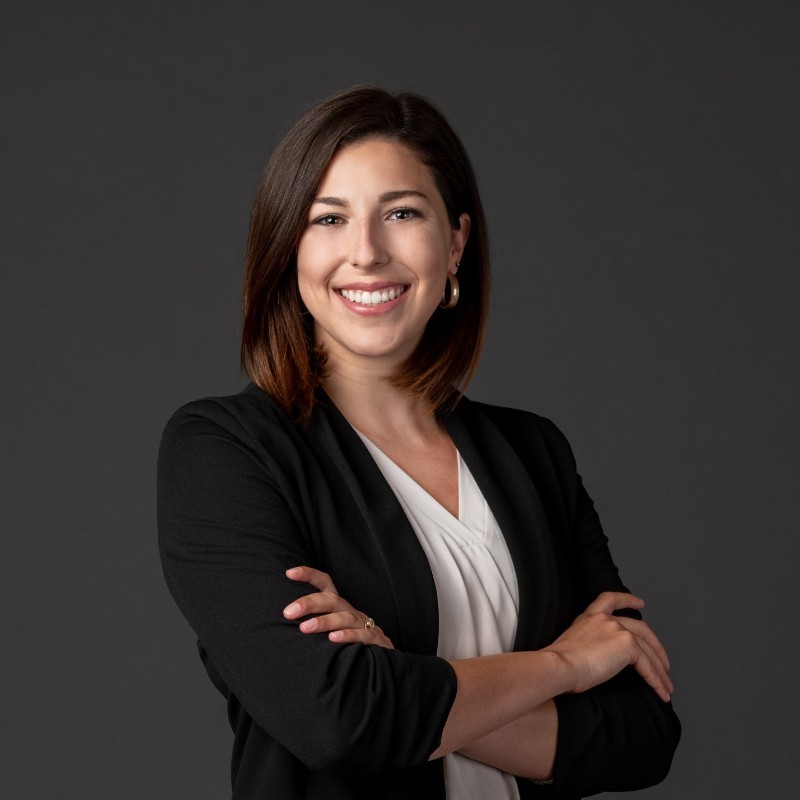 Margo Nichol Steiner
Digital Marketing Consultant at Hutter Consult AG