How Tech Leaders Can Maintain Company Culture in a Remote Work Environment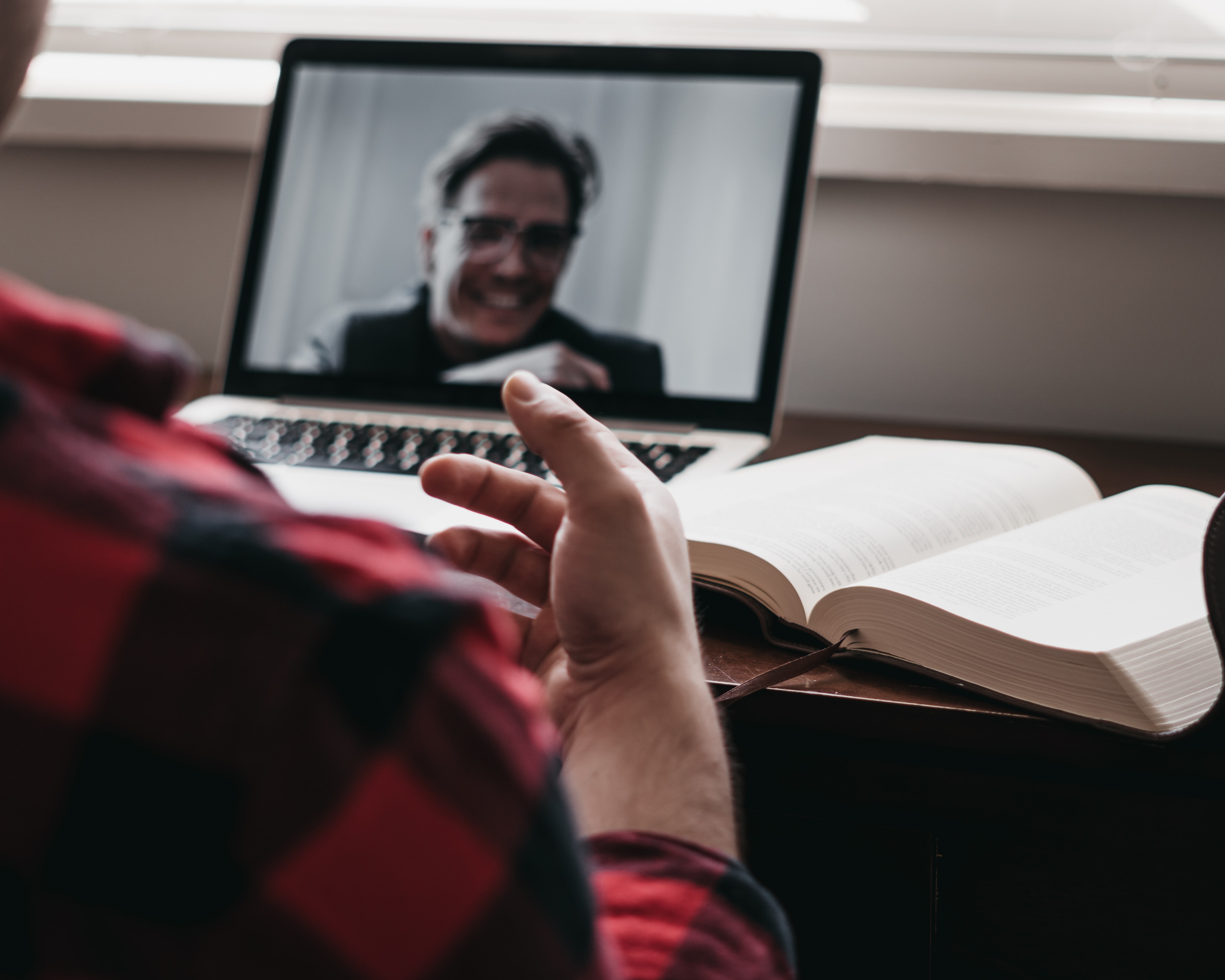 Change leaders are visionaries, and digital transformation is all about innovation. Faced with uncertainty, companies need technology leaders that are resilient, agile, and future-focused. The pandemic has reimagined work life and the office.
Covid-19 is fundamentally a human tragedy and has brought unprecedented challenges to the global business community. Many companies rose to the occasion by migrating to a new way of working in order to safeguard their employees. Working from home has now become the new normal. Odds are this will continue even after the pandemic is long past. According to the State of Remote Work 2021 report, 97% of remote workers would like to work-from-home at least some of the time.
Now is the time to question long-held assumptions about the office and how work must be done. The answer will differ from one organization to the next as there's no one-size-fits-all solution. Even within an organization, the answer to this question may vary across departments and job functions. So, what does this mean? Well, from human resources to technology, reimagining the future workplace will be a team sport.
Technology leaders can take the lead in reimagining the future of work. To do this, leaders must pay careful attention to their organizational norms and culture. We recommend that digitization leaders take the following steps to boldly reinvent the enterprise.
Reconstruct corporate culture
An effective company culture supports and nurtures talent, no matter their geographical location. People want to stay where they are valued. Here are a few ways tech executives can foster a truly revolutionary culture.
Rebuild Companies as Communities
People have an innate need to belong and care for something greater than themselves. Great corporate cultures foster this feeling. Building a community means:
Building authentic caring relationships
Creating systems that nurture and support community members
Developing shared beliefs, traditions, and experiences
Building a community means putting people first. If there's one thing the pandemic has demonstrated, it's that ensuring the health, safety, and well-being of your people should come first. Remote working is not without its disadvantages. It fosters feelings of isolation which could lead to stress and anxiety.
Creating a sense of community in remote teams requires extra effort on the part of company leaders. Leaders must demonstrate a willingness to listen to their subordinates and must create an environment where people feel free to speak up about any company policies, expectations, and procedures that may affect them.
Creating a community supports a culture of true collaboration. In a remote work environment, technology has the ability to promote collaboration throughout an organization. Digital tools have the power to not only streamline work processes but also open up the lines of communication.
Reduce the Bureaucracy
For digital-talent to feel valued, they must be allowed a certain degree of autonomy. Reducing corporate bureaucracy is a powerful way to foster a sense of community. It creates an environment where people are more willing to share and engage. One way to do this is to reduce the number of mid-line managers and bureaucratic processes such as time-consuming reports. As an alternative, technology leaders could establish community-building practices such as hackathons or tech spotlights where team members meet to discuss ideas or project details.
Even in the remote workplace, autonomy has its advantages. Autonomy breeds trust and engagement. Leaders should resist the urge to constantly monitor remote workers. Instead, they should allow their teams the freedom to work without the pressure of having to log hourly input. There are other performance management systems and processes you can employ to track the productivity of remote teams. For instance, setting weekly and monthly KPIs and evaluating employee performance. Planning, prioritizing, and goal setting are how you set your remote team up for success. Instead of micro-managing, managers can set up a system of rewards and compensation.
In addition, feedback is essential in any workplace. It's how you ensure productivity and collaboration.
Sustain and Strengthen Inclusion
Diversity and inclusion are not just buzzwords; they are an essential element of the modern workforce. According to McKinsey, greater levels of diversity and inclusion result in higher profitability and value creation. A diverse and inclusive workplace doesn't just happen; it requires sustained effort on the part of leaders.
Technology executives have a critical role to play as strategic partners to address complex diversity, equity, and inclusion priorities. Technology leaders must recognize the significance of building tech-inclusive cultures that foster engagement and collaboration. Diversity and inclusion are not just about hiring, retaining, and promoting an advanced workforce. Oftentimes, underrepresented groups are left out of conversations, and their needs can go unnoticed. Every technology leader must have an inclusivity checklist. Inclusion is a conscious daily practice.
What Benefifits Does an Inclusive Workforce Generate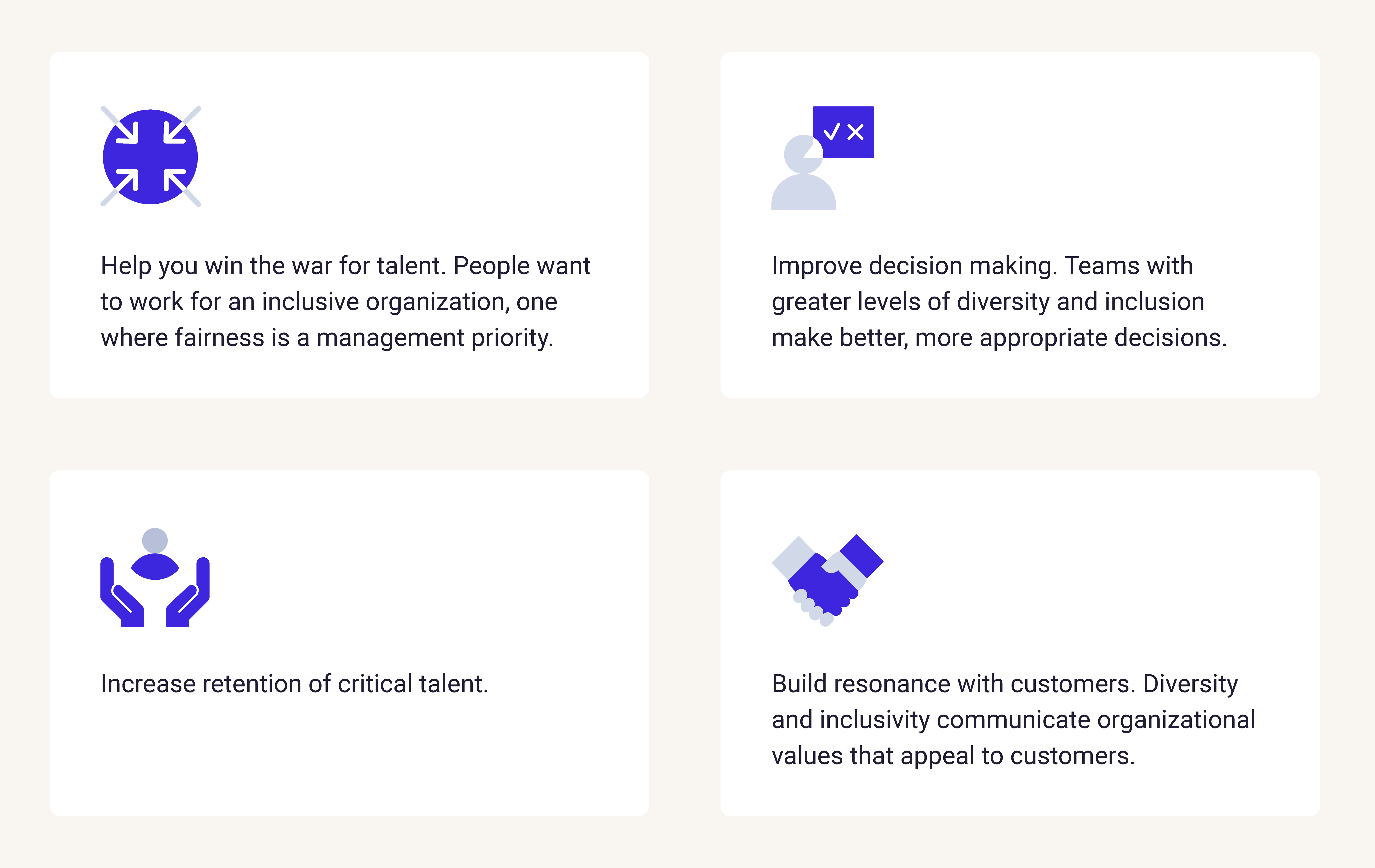 Remote working opens up access to global talent pools. It removes the geographic boundaries from talent acquisition. For technology departments, this is especially advantageous as it broadens the talent pool. It creates opportunities to hire, include and team up with a more diverse group of people. Increased diversity can help companies increase innovation, improve financial performance and productivity levels, and reconsider entrenched ways of thinking by improving the quality of decision-making. In tech, talent does the vetting. Recent McKinsey research found that a perceived lack of inclusion can turn off candidates from pursuing jobs at an organization.
Finally, by taking geographic locations out of the equation, remote working levels the playing field in terms of competition for top talent. Even small businesses without the recruiting power of major corporations can gain access to a wider pool of high-quality talent.
Did you know that with our service expertmatch, we offer our clients fast access to a strong community of over 3.000 vetted tech freelancers?
Interested? Submit your request for free and we will be in touch shortly.
Jun 2021 - 4 min read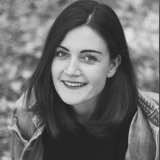 Katharina Höll
Senior Communications Manager