"Great Resignation" and the Future of Human Resources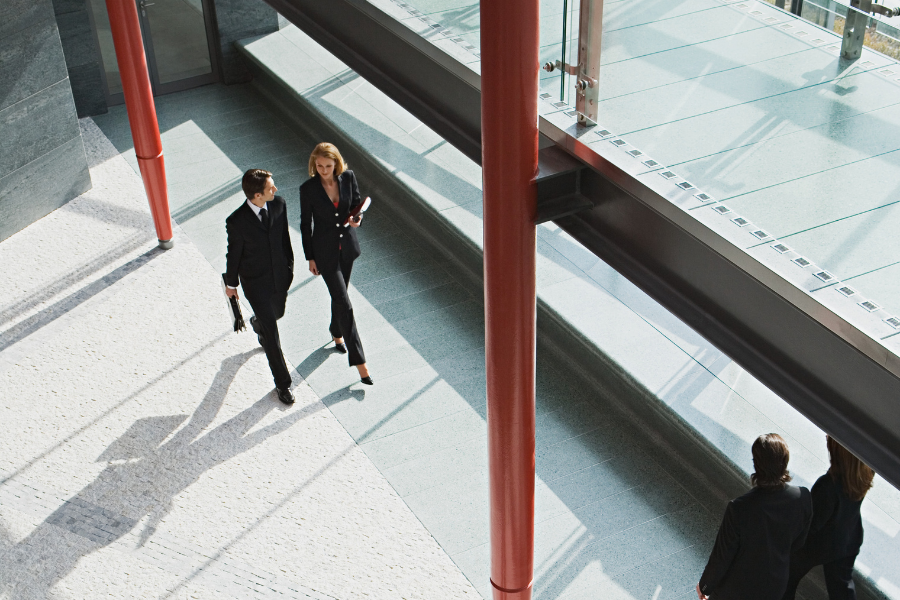 Whether it's the War for Talents, the demand for more flexible working models or the trend from the beginning of 2021 to voluntarily quit known as the 'Great Resignation': The world of work is undergoing a change in priorities - and Covid-19 fuelled this long-overdue transformation. But how will the pandemic affect the world of work in the long term? Which trends are here to stay - and what do HR departments need to consider now in order to continue successfully fulfilling their supporting role in companies?
Change in people's priorities meets skills shortage
In the wake of the pandemic, four million Americans quit their jobs in July 2021, and in Europe, the number rose by 15% last year - compared to 2019. The phenomenon even got its own name: "Great Resignation" or "Big Quit". Covid-19 made people pause and reflect whether the work they were pursuing really matched their own desires and ideas - if not, they ventured a new start.
The crisis acted as a catalyst for a change in priorities, in which people and their needs were increasingly the focus again - and the deescalating Corona crisis has not slowed this down. For one thing is certain: The phenomenon is here to stay and requires companies to analyze their previous positioning, their corporate values and vision as well as their own corporate culture.
Moreover, Germany is facing an immense upheaval. A study by Stepstone, Kienbaum, New Work SE and the Institut der Deutschen Wirtschaft (IW) concludes that there will be a shortage of more than five million workers in the next 15 years - in combination with the already ongoing war for talent.
A shortage of skilled workers is and remains a major challenge for companies - and continues to be a central challenge. Flexible working models such as remote work reinforce the circumstance. After all, while companies used to compete mainly within a region where certain talents are located, borders are now dissolving - companies worldwide are competing for the best minds.
Employer branding is gaining in importance
As drastic as the upheavals and the challenges they bring may sound, they also offer great opportunities: there is more talent on the market and, with the right orientation, companies can acquire and retain them. To this end, an important first step for companies can be to re-evaluate their corporate values and adjust these if applicable. Company values, mission and internal culture must not only be lived within the company, but also actively communicated to the outside.
Never before has employer branding and the fit between potential employees and the company's own orientation been so important - because this not only decides whether employees are interested in the company but also how long they stay. 89% of passive searchers and 84% of active searchers pay explicit attention to employer branding at companies. The more attractive a company is for employees and the stronger their identification with the company, the lower the risk of termination.
Employee development - and motivation in focus
First of all, a change in the term HR, which defines people as a mere resource, is long overdue - many companies have already replaced it with the term "People and Culture". This is because it has long since ceased to be about seeing individuals as a resource with economic value, but rather about promoting them and the entire corporate culture. The focus is therefore now increasingly on personnel development as well as, for example, a lively exchange with employees and network building (among themselves and with other companies). The former includes aspects such as personal career development, further training, salaries, performance and the assessment of employees.
In general, it is about creating personalised and motivating experiences that empower the individual and thus contribute to the team and the company as a whole. The importance of continuous employee development is also shown by a Gartner analysis: 29% of the skills described in an average job posting in 2018 will be obsolete by 2022. The importance of employee development is therefore substantial for companies.
Well-being - an essential factor
The upheavals caused by the pandemic had a significant impact on the health of the workforce. According to the "AI@Work" study by Oracle, the mental well-being of 78% of the respondents worldwide was impaired, in Germany, it was 68%. Understanding, appreciation and initiative from companies are required for challenging situations - and will also have to be high on the list of priorities in 2022.
It is important that companies not only take care of the physical and mental well-being of their employees but also actively listen to their workforce and give employees the chance to help shape processes in the company. A regular survey on employees' well-being and attitudes towards management helps to get information on how things are in the company. Appropriate measures to improve well-being and corporate governance can then be derived from this.
The more flexible, the better: New working models are here to stay
Work needs to be aligned with employees' lives, not the other way around - whether hybrid, fully remote or freelance, employees should be able to choose the model that best fits their lives. The Gartner study "Top 5 Priorities for HR Leaders in 2022" named hybrid working as a driver of business transformation. And 76 per cent of respondents to a FlexJobs survey said they preferred remote work and the option to work hybrid to being fully present in the office.
Important: Equal inclusion in the company's activities must be ensured for workers in different models - an in-depth set of remote/hybrid work guidelines create clarity and orientation in this regard. In addition, technological applications play a key role. Digital tools in particular make a significant contribution to optimising and maintaining team cohesion as well as communication.
Technology and digitalisation are still central topics
In the meantime, according to a study by the German Association of Human Resource Managers (BPM) and the Ethics Advisory Board HR Tech, 30% of the companies surveyed are already using, testing or planning corresponding technological applications - for example, to optimise job advertisements, for profile matching or for proposals for development measures. The majority of respondents assessed the use of technology as useful and enriching for their work. Technology is needed to make processes better and faster - but should also only be used when it really adds value, for example in problem solving analysis or to improve the experience of applicants or existing processes.
What was, what is - and will remain
The bottom line is that pre-pandemic trends - such as digitalisation and technology - remain central when it comes to the future focus for the People & Culture division. However, other aspects triggered or reinforced by the pandemic, such as flexible working models and mental and physical well-being, should also be in the focus of companies from now on.
Key challenges - War for Talents, Great Resignation and the workerlessness (a term meaning the lack of workers in the market) due to the exit of the baby boomers - will continue to occupy companies in the coming years. It is therefore important to offer applicants and employees added value through appropriate corporate principles, attractive employer branding, appealing benefits as well as targeted employee development that goes beyond a large paycheck and once again underlines that the company cares about employees, actively listens to them - and definitely sees them as more than just a resource.
Mar 2022 - 5 min read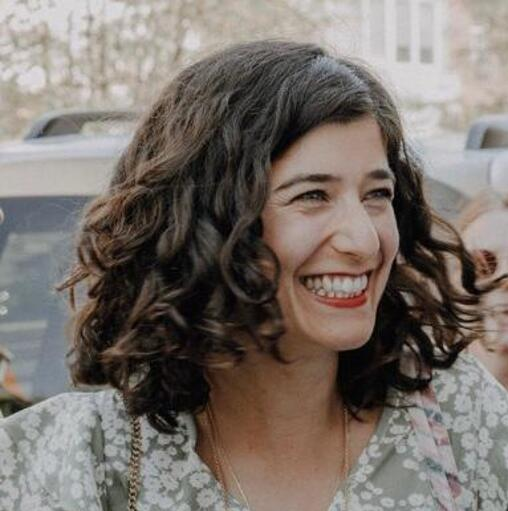 Tuba Vogel
Tuba is Chief People Officer at Expertlead. Before joining Expertlead, Tuba successfully completed her Masters at Middlesex Business School London and her Bachelors at the University of Applied Sciences Aachen. She then started her career in human resources and with that has been pursuing her passion for scaling international tech startups, setting up processes, especially shaping their corporate culture and values among others.