Corona Pandemic - Important Information for our Freelancers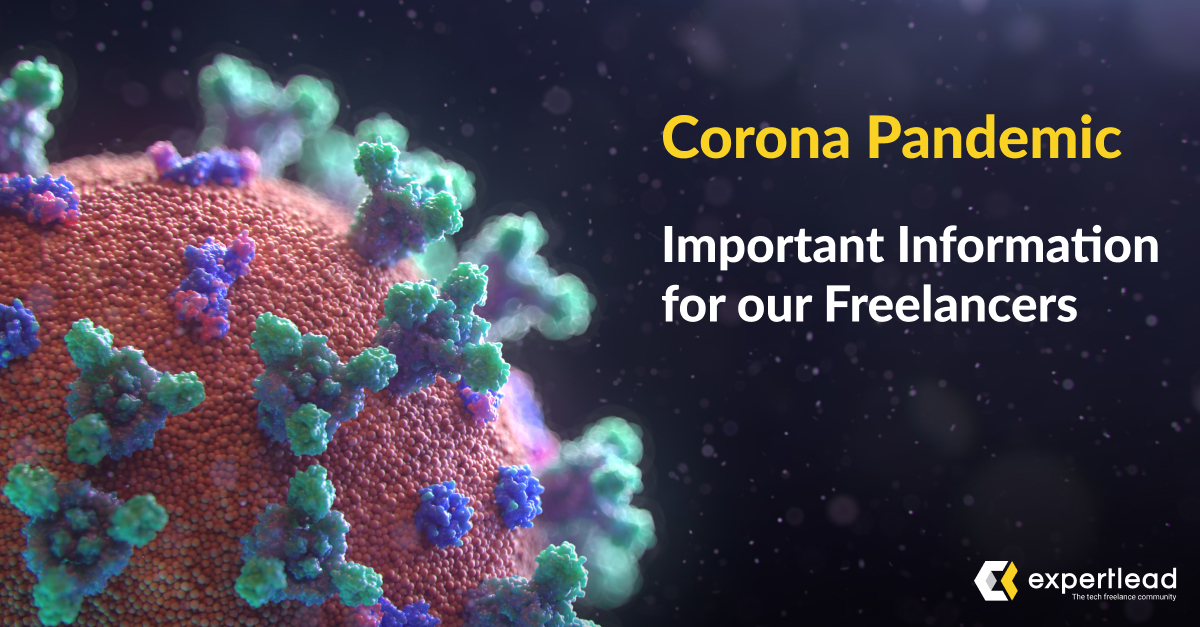 As the corona pandemic affects several countries worldwide, economies and businesses are heavily disrupted.
Independent small businesses and freelancers particularly are feeling the effects of a change in corporate spending behavior. Projects are being cancelled, halted, or postponed, leaving freelancers across professions in a difficult situation.
We spoke with our Co-Founder Arne about what you can do as a freelancer in this situation and what kind of support is provided by the government, by individual states, by expertlead and by others. In the info section below you will find all information at a glance. This section will be updated by us regularly and we are always happy to answer questions and help where we can.
Last update 16.07.2020
Info section for our community:
Support provided by the German government
Corona-Überbrückungshilfe/ Bridging Aid (12.07.2020)
On June 12, 2020, the federal cabinet laid down the ground rules of the bridging aid (Überbrückungshilfe) for small and medium sized companies that had to cease all or part of their business operations due to the Corona crisis.
Definition of self-employed/freelancer who are eligible for "bridging aid": Only those that earned at least 51% of their total income in 2019 from their self-employed or freelance work.
Rules:
1. Duration
Companies, organizations and the self-employed can apply for bridging assistance for a total of three months (June, July and August 2020)

Applications can be submitted until latest August 31, 2020

Application must be made in the federal state in which the applicant is subject to income tax
2. Execution
Can only be applied for by tax consultants, auditors and sworn accountants via a nationwide online portal

Applications are processed in the approval offices of the federal states
3. Application requirements/ Prerequisites
All companies including self-employed regardless of the number of employees can apply for bridging assistance, provided they do not qualify for the economic stabilization fund

Companies/self-employed have to show fixed sales declines in April and May 2020 → total sales in these months must have decreased by at least 60% compared to April and May 2019. (Young companies that were only founded after April 2019 are compared to November and December 2019.)

Loss of sales in the application month is needed: only receive funding if the turnover has decreased by at least 40% compared to the previous month.
4. Calculation of funding amount
Basic idea: the bigger the drop in sales, the more funding there is.

The funding amounts are calculated according to the following regulations (highly dependent on fixed costs):

If the turnover in the application month falls by at least 40%
→ up to 40% of the fixed costs will be reimbursed
If the turnover in the application month falls by at least 50%
→ up to 50% of the fixed costs will be reimbursed
If sales fall by at least 70% in the application month
→ up to 80% of the fixed costs will be reimbursed
5. Option of Maximum funding:
maximum funding amount applies if the calculated funding amount is above this maximum rate.

maximum funding amounts are as follows:

generally highest possible funding amount is 150,000€

Companies and organizations with up to ten employees receive a maximum of 15,000€

Small businesses with up to five employees and the self-employed receive a maximum of 9,000€
6. Which costs are funded?
In particular, fixed costs for which you have concluded the contracts before 01.03.2020 will be funded
7. Following costs are defined as fixed costs:
rents and leases (if directly related to the company's business stand.

Costs of a home office are eligible if they are for the Tax deductible in 2019.

There are no other costs for private rooms eligible.)

interest expenses on loans and advances

share of financing costs from leasing installments

expenditure on necessary maintenance

maintenance or storage of fixed assets and leased assets

expenditure on electricity, water, heating and hygiene measures

operational license fees

insurance, subscriptions and fixed expenses

Eligible are also commissions that travel agency owners have paid back to tour operators due to Corona-related cancellation
Links:
Emergency financial aid for small enterprises as well as for self-employed persons and freelancers. Single payment for 3 months (23.03.2020):
up to 5 employees: 9000 Euro
up to 10 employees: 15000 Euro
The individual federal states will be responsible for distributing the funds. On specially created websites, the state governments will provide information about the requirements to be met in order to receive support payments and who the contact persons are.
On this page, after selecting your federal state, you will be taken directly to the respective overview page for emergency aid or even directly to the application form for emergency aid.
Key points on emergency aid for small enterprises (German):
https://www.bmwi.de/Redaktion/DE/Downloads/E/eckpunkte-corona-soforthilfe.pdf?__blob=publicationFile&v=4
Relevant services offered by selected partners of expertlead
Kontist:

Kontist launched a free legal coronavirus hotline for Kontist customers in which lawyers will answer your questions about your rights and the economic effects of Corona on your self-employed. Furthermore, they launched Corona Tax Relief:

German Freelancers can now delay & reduce their tax payments, by initiating the process via Kontist's provided form.

React & GraphQL Academy:

Our partner the React & GraphQL Academy is now offering all their courses and workshops online. You can still benefit from your expertlead discount on their site.

Ardan Labs:

Participate in one of Ardan Labs Go courses and join a broad variety of developers from all around the world to develop your Go programming skills.
Relevant services offered by expertlead
Content contribution:

If you like writing about tech topics, reach out to Katharina at marketing@expertlead.de. We will be happy to share your piece of content with our tech freelancer community by publishing it on our blog.

Share your knowledge:

You are interested in participating in one of expertleads' webinars or virtual workshops within the next upcoming weeks? Please get in touch with Anastasiia at freelancers@expertlead.de to learn more how you can contribute to our upcoming community activities.

Tech vs COVID-19:

We are convinced that technology can provide the advantages we need to control and monitor the spread of the virus. In this situation time is of the essence, but finding qualified tech experts capable of executing these projects can be difficult. This is where we want to help. We are offering our support in supplying the appropriate tech talent to any organisation currently working on projects aimed at combating the Corona pandemic.

As a sign of our dedication we are offering our services at a 50% discount. This action will not affect your payment as a freelancer.

We are asking for your support in spreading this message so that the organisations in need receive the assistance they deserve!
Our co-founder Arne took the time to talk to us about the current situation. He explains how the crisis is affecting the IT freelancer market and gives recommendations and tips on what you can do as a freelancer in the current situation. We hope that this will answer your most important questions.
Interview with our Co-Founder Arne
Arne, how does the coronavirus affect the current project situation for IT freelancers?
Unfortunately, we see that the market is affected profoundly. This is not just the case with clients we as a firm are in touch with, but unfortunately pretty much across the board. Companies are keeping their money together in face of the uncertainty around corona. This is obviously a tough situation for all (self-)employed. Still, the positive news is that the market is not dead either as we see a dichotomy in the market:
In some companies, we are seeing a complete shutdown. This can be because the industry the company is operating in is heavily affected by Corona such as mobility, travel or logistics. Another reason can be the required remote setting - many companies need to work remotely now, but don't feel comfortable onboarding external people in that setting. The third bucket of clients that are terminating projects are younger tech companies who need to extend their cash runway until the next funding round.
On the other hand, there are companies that are proving to have a rather stable demand for external IT support in the current situation and are even making new inquiries, albeit at a slower pace. These are companies who are used to remote, who operate in industries that are less affected by the crisis such as food or SaaS models, that have built up solid financial reserves or - in the case of young tech companies - announced a funding round recently.
What we do see is a very strong increase in projects being handled fully remotely for obvious health-related reasons. Hence, the current crisis also comes with a learning curve for companies who have never worked remotely so far. Several companies now realise that they can actually be fully operational with their workforce being remote. In the long run and once the crisis is over, this can prove very valuable for the IT freelancing market.
On the freelancer side, the biggest concern is of course projects being cancelled or postponed. The operations are no issue as far as I can see, as they are already accustomed to working from home.
As you said, the self-employed and freelancers are hit particularly hard by the Corona crisis. What financial support is offered by the state to protect small businesses and the self-employed?
(Solo-)self-employed are unfortunately indeed among those hit the hardest by a crisis like this. Luckily, due to the growing number of freelancers in IT and other professions in the past ten years, they are much more in the spotlight of politics now than they were before and we see many measures, subsidies, and rescue packages being detailed out across the globe - be it for instance Germany, the rest of Europe, or the US.
Listing all subsidies being triggered across all affected nations would unfortunately go beyond what I can do here, so let me use Germany as an example, as this is the country where we as a firm started and are still based. Fortunately, other countries across the globe are defining very similar initiatives:
The German government has decided on a rescue package for solo self-employed and micro-entrepreneurs with up to ten employees who are affected by the consequences of the corona crisis. It intends to make a total of 50 billion euros available for this purpose. In detail it is planned for up to € 9000 one-off payments for 3 months for up to 5 employees, up to 15,000 € one-off payments for 3 months for up to 10 employees. These are grants, not loans. Nothing has to be paid back.
Within Germany, many federal states are introducing their own additional measures to support companies, solo self-employed persons and freelancers who are suffering from the corona pandemic. In Hamburg for instance, the emergency aid amounts to 2.500 € for solo self-employed persons, also Thüringen offers emergency aid for small companies, solo self-employed and other professions. The funding amounts are up to 30,000 euros, depending on the number of employees in the company. Bavaria also offers the self-employed immediate aid of up to 5,000 euros.
Do you have any recommendations or tips for freelancers on what they can do in the current situation?
I think for freelancers pretty much the same recommendations apply that I as a founder of expertlead got from our group of investors, other founders and colleagues I am constantly talking to, and of course also things I saw and learned from my own previous working experience.
I think the most important thing is awareness, meaning to be aware that the corona crisis could stay for longer than just a couple of weeks and its impact could go well beyond what we have seen in 2007/08. It is not certain that this will be the case and we all hope it won't turn out that bad, but understanding that this unfortunately is an option is important as it will trigger fast decisions and a focus on the essentials - which in the upcoming weeks will be a diligent approach to costs and staying close to cash, meaning liquidity.
First, I would look at the top line, meaning revenue. Are there any outstanding receivables I might be able to collect faster by getting in touch with the client? Are there any outstanding receivables that I'm afraid might come in very late or even not at all? When in need of liquidity, it might be worthwhile to consider selling invoices - if factoring options are available, even though that comes with the typical factoring costs.
On acquiring new projects, it will make sense to stay close to colleagues and other freelancers as luckily, we have observed a great willingness to help each other among the IT self-employed. A crisis like this has great potential to bring the community of IT professionals closer together than ever before.
On top of that, it can make sense to look beyond your own network and find one or two partners that might help with client acquisition. While in recent months and years, clients would often actively look out for freelancers, this situation will most likely flip in the upcoming weeks and maybe months. A partner can invest more resources into trying to identify relevant projects even during these times than a (solo-)self-employed can. Still, it will not be easy for anyone as the overall market will have shrunk in light of the crisis.
Another measure freelancers can take is obviously to reduce their rates temporarily in order to get clients into extending a project or even starting a new one. That is obviously a bit of a delicate topic, but in tough times like this it should at least be considered to get some liquidity in.
Furthermore, I can think of more creative ways such as offering an attractive discount on the hourly rate you charge with a retrospective rate top-up modeled into the contract for post-crisis times or agreeing to bonus payments for longer running projects that are only to be paid at the end. That can save companies expenses now while still driving their IT projects, it gets in some liquidity for the freelancers, and the freelancer gets the full reward once the economy picks up pace again. Naturally, the terms & conditions would have to represent this approach properly.
How would you approach the cost side and what else can freelancers do?
On the cost side, I would make a list to review every single cost item and critically review the need for each item in the upcoming weeks. For instance, co-working providers will most likely see a rather steep decline in desks booked as more FLs will choose to work from home in order to save operating costs.
For cost cutting, there are in my opinion two approaches: You can look at running cost items and ask to what extent they can be reduced. The other approach, which I would recommend in times like this, is zero-based budgeting: if I had none of these cost items running, would I spend that money or newly sign-up for that service right now? Usually, the latter approach is more radical and makes evitable cost spending more apparent.
Additionally, freelancers should have a close eye on the state subsidies we discussed earlier that are or will become available soon. This is obviously a great way for the (solo-)self-employed to bridge liquidity gaps.
Tax payments are another lever freelancers should look at. Is there any way I can reduce or postpone my tax payments in order to increase my liquidity? I would recommend everyone to contact their tax office in order to reduce or suspend tax payments.
Currently, tax offices in Germany are reacting very understandingly and un-bureaucratically. As a freelancer, you can apply to the tax office in order to reduce or suspend current income tax prepayments. Our partner Kontist has worked on a digital form, which helps you in the process. Furthermore, the following measures are taken by German tax offices:
Tax payments due dates are deferred
Late payment fines are waived
Temporary waiver of enforcement measures
All these measures are intended to provide temporary financial relief for freelancers. I am sure there are similar initiatives triggered or planned already in other countries.
There's also support of the artists' social security fund (KSK). As a member of the KSK, you can apply for a reduction in your membership fee at any time. The prerequisite for this is that the expected income from independent artistic / journalistic activities changes.
The application form can be downloaded from the KSK website.
We also see many private companies showing support for other companies or (self-)employed at the moment. Keep your eyes open for whether certain tools or subscriptions might be available for discounts or can be paused during the crisis. I would not feel embarrassed by actively asking for any such discounts either - these are exceptional times, everyone is aware, there is nothing to be ashamed of. Not everyone will be able to provide you rebates or hold a contract as they need to watch their cash as well, but some might. It is definitely worth asking in my opinion.
Can a project be cancelled due to the coronavirus?

Whether and how quickly a contract can be cancelled depends on the specific terms and conditions of your individual contract. If the contract allows your client to cancel a project from one day to another, there is unfortunately not much you as a freelancer can do. The same applies in case of long notice periods for clients - contracts are binding.
Still, I would always recommend finding a compromise as it will pay off in the long-run. For instance, if a client wants out of a contract from one day to another due to the corona situation but the notice period is two weeks, maybe there is a way to settle on one week if your cash situation allows you to. I'm convinced that helping each other out and keeping a good personal relationship in times of crisis will benefit you in the long run. Clients will not forget that. And while we don't know when, we can be certain that the crisis will be behind us at some point.
Do you think the crisis will have a lasting impact on the IT freelance market?

I am happy to provide my personal view but please bear in mind that I am no macroeconomist nor am I a physician. Hence, I cannot say how long the crisis will last in the end. But as said, from everything we are hearing and observing one should not make the mistake to think this will be all over in just a couple of weeks. I'd much rather be prepared for the worst and then be positively surprised rather than the other way around.
While I do see the profound impact the crisis has at the moment, I am also very confident that the market will bounce back to levels we have seen pre-crisis. I believe we will see this so-called "V-shape", meaning we will see a rather sharp impact during the crisis, but also a rebound to previous levels once the crisis is behind us.
The main reasons are that corporate innovation will still be driven by IT and companies will still need to innovate - IT will remain a core part of their strategy for the next decade. Hence, many of the projects we see being cancelled right now, are actually being postponed rather than cancelled. This means the main underlying driver for the IT freelance market on the demand side will be unchanged in the long run - the need for corporate innovation enabled by IT solutions. At the same time, companies will be smarter when it comes to remote work. This has the great potential to further drive this market even beyond pre-crisis levels once corona is under control.
On the freelancer side, I do not see a major change in the underlying drivers either. People will still value independence, they will still value the variety of tasks and challenges they can work on if self-employed and they will still value the flexibility that comes with it. Hence, on the freelancer side I also expect an increase in the number of registered freelancers once the crisis is behind us.
Other services & special offers from which freelancers can currently benefit:
Zoho Remotely is an extensive collection of tools for working at home. It offers an office package for shared document editing, meeting tools, shared storage, project planning and more. You can use the complete program for free until July 1st.
https://www.zoho.com/de/remotely/
Those who want to use the time at home and want to get acquainted with the graphic design, currently get the adobe alternatives Affinity Photo, Affinity Designer and Affinity Publisher for 3 months for free. There is also a 50% discount on the individual full versions.
https://affinity.serif.com/de/
The original Adobe also reacts to the Corona crisis. Especially for students who normally work with adobe creative suite via the university campus network, access from home will be possible until May 31st.
https://www.adobe.com/de/creativecloud.html?promoid=ZP46FD38&mv=other
Microsoft is providing Teams, a comprehensive solution for collaboration among distributed employees, free of charge for six months. Companies must contact their Microsoft partner or sales representative. The completely free Team version includes: Unlimited chat capabilities, integrated group and individual audio or video calls, 10 GB of file storage for the team and 2 GB of personal file storage per user. You can also collaborate in real time in Office applications for the Web, including Word, Excel, PowerPoint, and OneNote.
https://products.office.com/de-de/microsoft-teams/group-chat-software
Invoiz is a tool for self-employed and freelancers to organize and edit customer data, finances and accounting. Quotations and invoices can be easily created and invoiced. The cloud based software can be tested for 14 days free of charge. In the wake of Covid-19, the manufacturer is now offering a one-year payment extension for all customers who have run into financial difficulties due to the pandemic.
In the wake of the corona crisis, Google is making various premium features of its G Suite available free of charge. In addition to communication tools such as Hangouts Meet, there is also a free live-streaming feature for up to 100,000 participants. Virtual meetings can also be recorded and then saved in google drive. Especially for people who are thinking of switching to google anyway, the discount might be the decisive incentive.
SnagIt has been around since 1990 and should be well known to many users.
TechSmith now provides free licenses for the screen capture tool SnagIt. The promotion is limited until the end of June 2020. The second tool, Video Review, can also be used free of charge.
https://www.techsmith.de/snagit.html
The well-known and popular password management tool 1Password extends its trial. Normally the trial version expires after 30 days. Now newly registered users have the possibility to use the business version for 6 months for free.
Helpful links:
Mar 2020 - 17 min read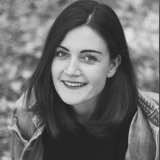 Katharina Höll
Senior Communications Manager