Best Online Training Courses for Freelance Product Owners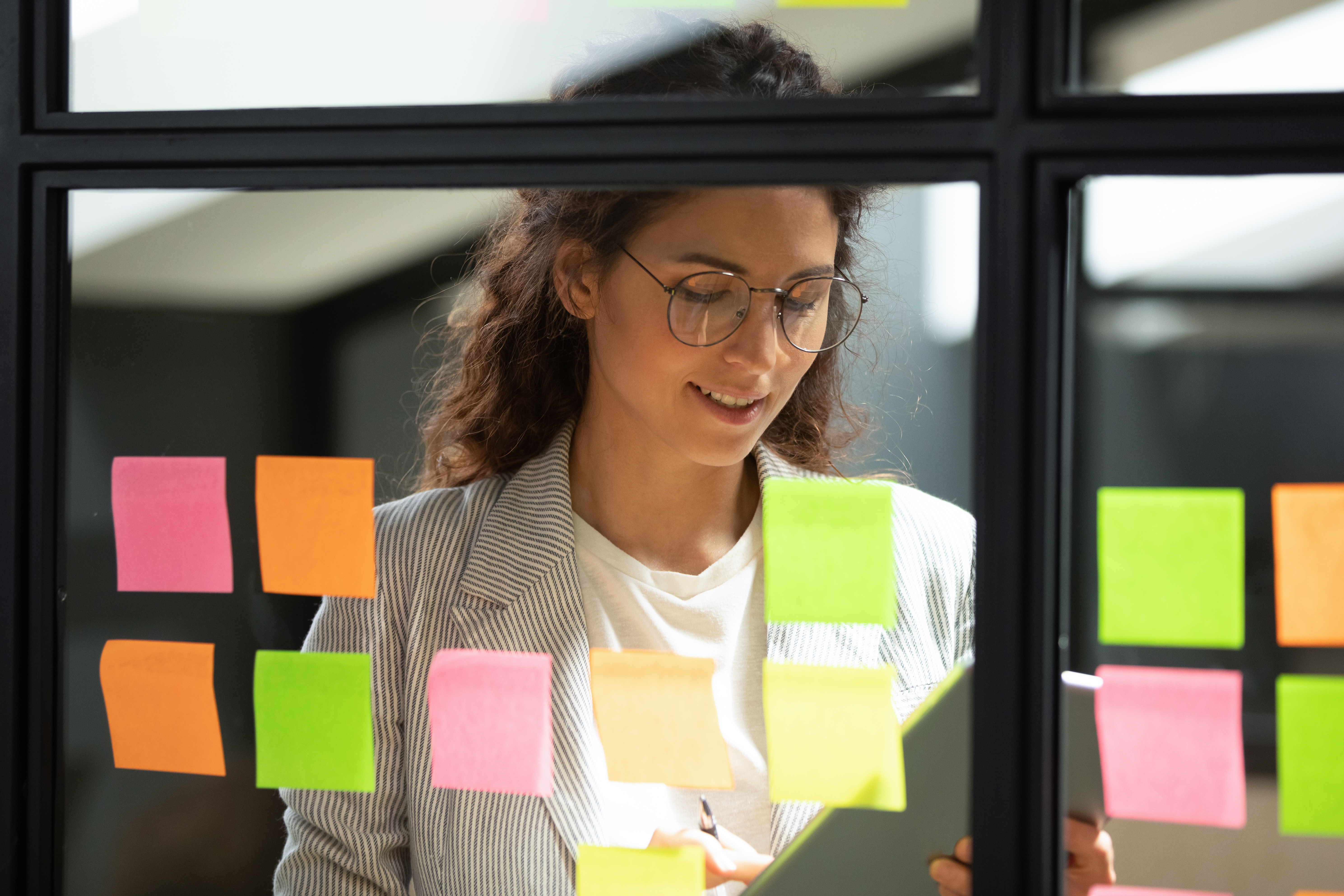 In our previous article, we outlined the best online training courses for freelance Product Managers. This time we would like to focus on Product Owners, and how these specialists can upgrade their skills in the modern, rapidly changing market.
Being a vital part of the product development team, modern Product Owners follow a collective set of practices and frameworks in order to develop and deliver software in an iterative manner. This umbrella term, known as Agile, ensures that the team is able to respond quickly to the ever-changing business demands. There are different methods or frameworks which can be implemented, depending on the current state and needs of the team - be it focus on the practices, requirements specification & development or full development life cycle. These include Extreme programming (XP), Crystal methods, Feature-driven development (FDD), Dynamic systems development method (DSDM), Adaptive software development (ASD) and more.
However, it is worth highlighting another approach. It focuses on workflow management and systems development process, and is of particular interest to Product Owners: the Scrum framework. Its main concept is demonstrating how to achieve system's flexibility by focusing on the function of the individual team members. Being among six identifiable parts of Scrum that have diverse purposes and tasks, Product Owners are officially responsible for the project and product backlog list.
There are many types of training for Product Managers and way more for Project Managers. However, the variety of online courses for Product Owners is not as extensive in comparison to these two areas. This is probably due to the fact that Scrum certifications for Product Owners is a more appealing option.
Nevertheless, before we move towards the possible ways of getting a desired and recognizable certification, let us list a couple of online courses we found available on one of those platforms you already know quite well. Other popular platforms do not offer courses specifically targeting Product Owners.
1. Udemy: Product Owner (Agile/Scrum)
Description: This course is in German and covers some tips and tricks for the agile Product Owner (or those who want to become one!). What is covered: Basic understanding of agile methods and the role of Product Owner; Backlog management (also for scaled projects); User Story Mapping; Developing a product vision; Agile requirement engineering; Handling a Kanban board (e.g. Trello); Basis for the PSPOI.
For whom: You can apply this knowledge in your Scrum team or in other agile teams. No matter if you already have some experience or are at the beginning of your Product Owner career - there is something for everyone.
Duration: 3 hours on-demand video.
Price: €25.99 (can be on sale - at the time of writing this article was €12.99) with 30-Day Money-Back Guarantee. Includes Certificate of completion.
2. Udemy: Product Owner - New Generation
Description: This course is less popular than the first one in terms of participants and ratings, however can still be interesting to have a look at. You'll acquire practical techniques for agile planning, iterative product development, change management, quality improvement, value stream mapping, gathering customer feedback, and on-time delivery. Also, this course will help you develop the leadership skills critical for Product Owners and help you create your Product Owner development plan.
For whom: For Product Owners who want to deliver value to their customers. No special requirements.
Duration: 5 hours on-demand video.
Price: €99.99 (can be on sale - at the time of writing this article was €12.99) with 30-Day Money-Back Guarantee. Includes Certificate of completion.
3. Udemy: Scrum Product Owner & Scrum Product Owner Certification
Description: This course is a combination of the introduction to Agile and Scrum Product Owner Role and preparation to Product Owner Certification Tests. In this course you will learn the basics of scrum and get into details on the responsibilities of the Product Owner in scrum teams and how to manage products in an agile environment. At the end of this course you will not only understand the Product Owner role in scrum but will also have detailed knowledge on scrum, and know how to lead your team using the best practices of agile and scrum. This course will provide you with a certification but also help you to pass the official professional Product Owner certification test of other organisations and become a certified scrum Product Owner.
For whom: This course is useful for scrum masters, scrum Product Owners, Product Managers who will transition to agile environments or Product Managers who will start their journey as a newbie. Business analysts, testers, software developers can also step into their Product Owner role journey with this course. You don't need any background or expertise for this course.
Duration: 2 hours on-demand video.
Price: €199.99 (can be on sale - at the time of writing this article was €12.99) with 30-Day Money-Back Guarantee. Includes Certificate of completion.
In addition, there are many independent platforms that offer diverse strategies on how to accelerate your current product skill. One of the examples is a Prod MBA and their part-time programme, which teaches you product strategy in practice. It is put in place by taking a product from idea to revenue within 6 weeks, with a great extent of individual approach via various Q&A sessions with product mentors, assignment reviews, weekly workshops and mentorship calls.
The general question of whether you need a certificate or not is quite tricky since there are many articles supporting both viewpoints. Therefore, the aim of this article is not to persuade the reader to one or another perspective, but rather indicate what is worth considering while discussing this topic.
In fact, there are also no clear guidelines or rules regarding what course / degree / program or certification you should choose since it is mostly a matter of personal taste. However, what is definitely worth paying attention to are the following aspects:
What is a reputation of the organization providing the course / program / degree?
What is the goal of the course and which topics are covered? Is there a continuous development path?
Who is teaching this course: is it a Product Owner him/herself and how extensive is his/her real-world experience on the topic?? To what degree are they personally engaged in the interaction with course participants?
What will you get at the end? Is there a broad and active community which can provide support during and after the course is finished?
These should be aligned with your personal interests before you jump into exploring.
In case you feel the need to get a certification as a Scrum Product Owner, the first question is where to find the best ones. Some of the top providers on the market which will catch an eye of a hiring manager include:
Duration: Have 14 hours of live online or 16 hours of in-person training with your CST, or 25 hours of face-to-face interaction with your Certified Agile Coach (CAC) for CSPO. Price may depend on the type of the certification and the trainer. Renewal (every two years) is only required for the highest-level certification that you hold and costs a fee; any lower level certifications will automatically be renewed.
Additional comment: Certifications are obtained by taking an online exam followed by an obligatory completion of a 2-day training given by a Certified Scrum Trainer.
Scrum.org

: Among the 7 different types of certification, Professional Scrum Product Owner (PSPO) has its own trajectory of development: 1.

PSPO I

(Certification demonstrates a fundamental understanding of the Scrum framework, and how to apply it to maximize the value delivered with a product); 2.

PSPO II

(Certificate holders show an understanding of topics including: product vision, product backlog management, release and portfolio planning, business strategy, and working with stakeholders.); 3.

PSPO III

(Certification demonstrates a distinguished level of understanding of how to own a vision, manage a Product Backlog, and engage with stakeholders & customers).
Duration prior to the assessment is usually 2 days, however as well as price, may depend on the type of the PSPO. Renewals are for free - they never expire.
Additional comment: Certifications are obtained by taking an online exam, without the prerequisite of attending a training.
As mentioned above, there are other organizations as well that provide Product Owner certifications, each of them offering its own advantages. However, in any case we believe that the key to success is simple: have the goal of gaining knowledge rather than a stamp, understand why/(if) you need a certification, and choose the one that fits your personal preferences in terms of effort, time and money spent.
Conclusion:
In the constantly changing environment, we believe that learning and gaining new knowledge should never stop, especially if you want to become a great specialist in your field. However, whether you want to document your skills in the form of a certain certificate or not - should be decided individually in every case. This is due to the fact that the role of a Scrum Product Owner, as described in the Scrum Guide, is to maximize the value of the product resulting from the work of the Development Team, but the way it is done may vary widely across organizations, Scrum Teams, and individuals. This also means that different companies or human resource representatives may look for a different combination of skills and achievements.
---
You are a Freelance Product Owner and not yet part of expertlead? Join our community:
Sources used:
Nov 2020 - 9 min read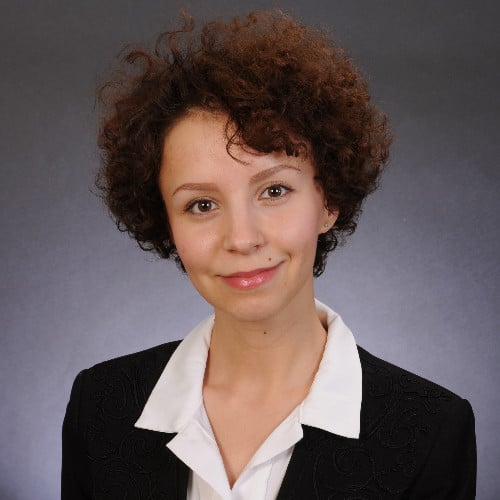 Anastasiia Prokhorova
Senior Freelance Manager